Chaeli Sports & Recreational Club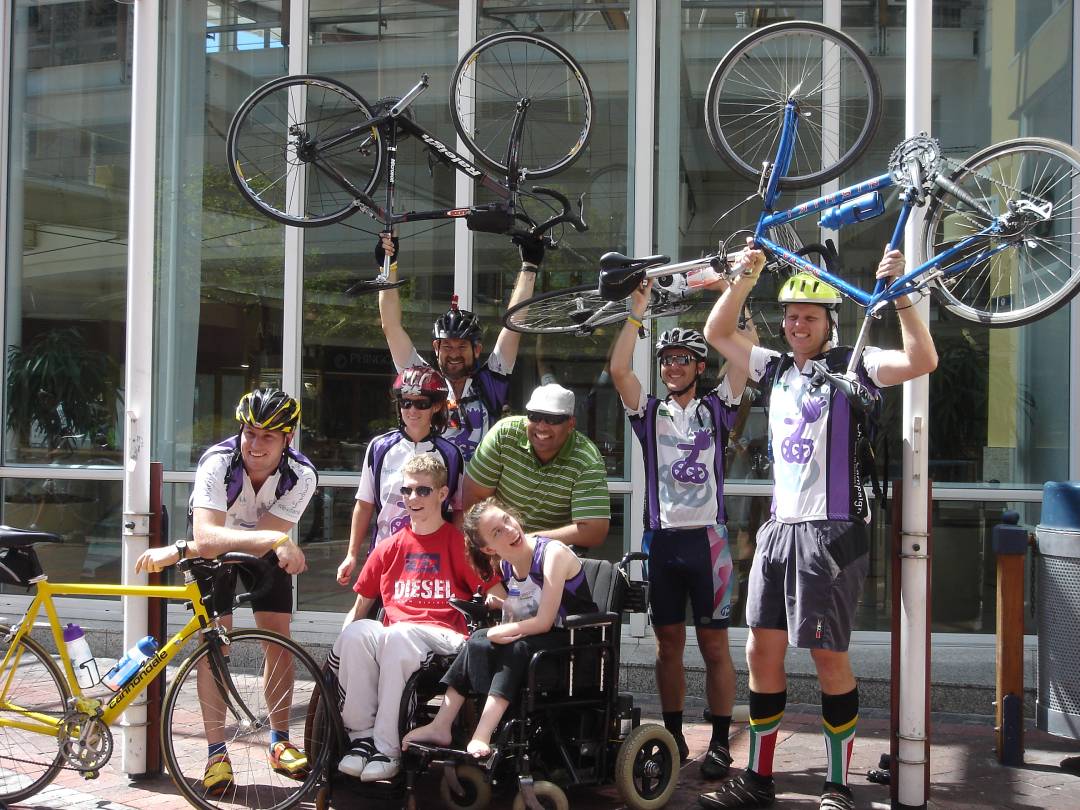 Each year the Chaeli Riders participating in the Cape Town Cycle Tour (and other races) comprise conventional cyclists and adaptive cyclists which include hand cyclists, buggy teams and tandem cyclists. The Chaeli Running Club is affiliated to Western Province Athletics and encourages runners to raise funds to support our projects through their participation in various races. CSRC offers Ballroom and Latin American dancing for dancers who are disabled and non-disabled, including wheelchair dancers, intellectually impaired dancers and sight-impaired dancers.
The CSRC advocates for differently-abled people to embrace a full and active life by using sport as a vehicle for inclusion.
With the focus of providing opportunities for the differently-abled, to become active in an inclusive environment, the CSRC is commited to promoting non-discriminate participation.
To promote and provide sports and recreational opportunities for people with disabilities in an inclusive social and sporting environment.
Tel: 
021 7623835
Email: 
Physical address:
16 Culm Road,
Plumstead
Cape Town
7800
The Chaeli Sports & Recreation Club
First National Bank
Plumstead (201109)
Account No: 6228 0277 437
Legal Status:
NPO Registration No: 078-277 NPO
PBO Registration No: 930037322
Visit the Chaeli Campaign